(And yes you can totally gift these to yourself.)
With a year like 2020, I think it's safe to say everyone can use a little stress relief for Christmas. Most of my purchases this year were self care items to soothe stress and anxiety. I tried everything from weighted blankets, essentials oils, adaptogens, instruments, singing bows, meditation apps and more. Did it work? The short answer is, yes. Though I didn't make it through the year unscathed, I definitely think it could have been a whole lot worse with all that I experienced this year.
The Stress Detox philosophy is not about eliminating stress but rather optimizing it. The more you have in your self care arsenal, the easier it is to ward off long term effects of stress, and get relief quickly.
I've received numerous requests asking for recommendations on what to gift someone who is stressed… though I think these are great gifts for anyone. Like I said before, we can all use a little stress relief this holiday season. Here are my top stress relief gift recommendations from my very own self care arsenal.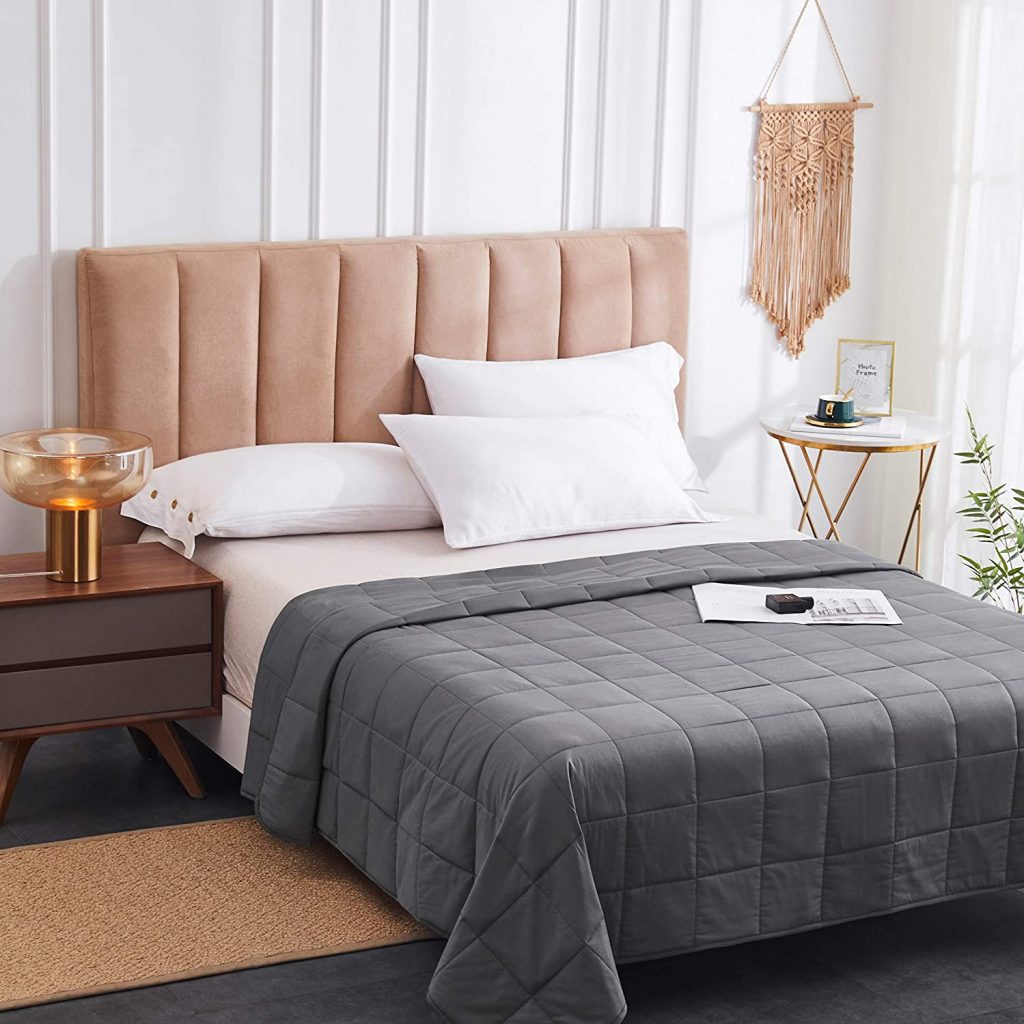 The weighted blanket has been my lifesaver this year, and my number one recommendation. I had been considering this purchase for months but was hesitant about the investment. When I found myself up all night feeling anxious, the potential pros outweighed (pun intended) the price cons. The blanket immediately calmed my nerves and made for more restful nights.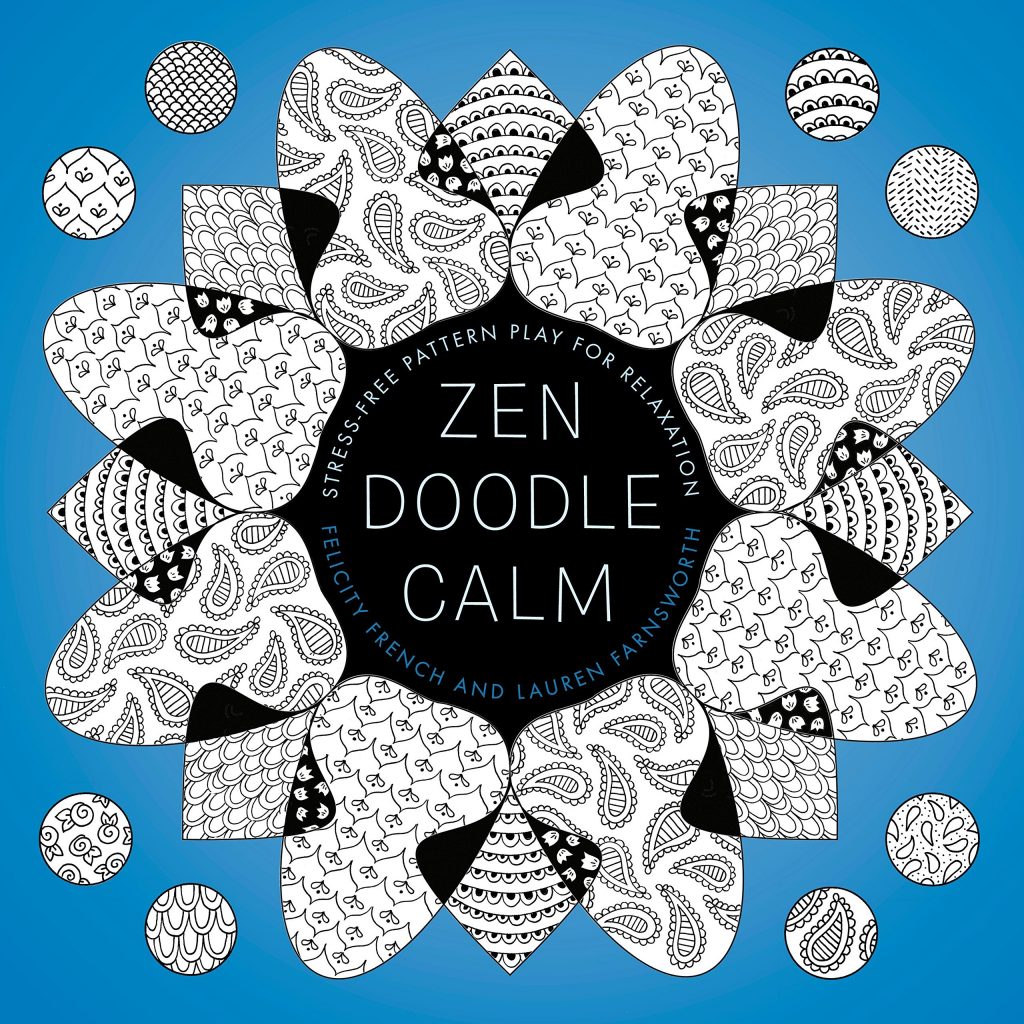 Okay, so technically this is not a coloring book, it's a doodling book where you add patterns to the images inside. The images number coded for the specific patterns you draw in the space. However, I like to use like a "color by number" type book. It's extremely relaxing because I pick a color and then apply it to all the areas with the same number. It also makes for pretty final images. You can use crayons, pencils, or even paint. Personally, I love using the Woodles Kohi Noor colored pencils, they have vibrant colors and have a soft look to them.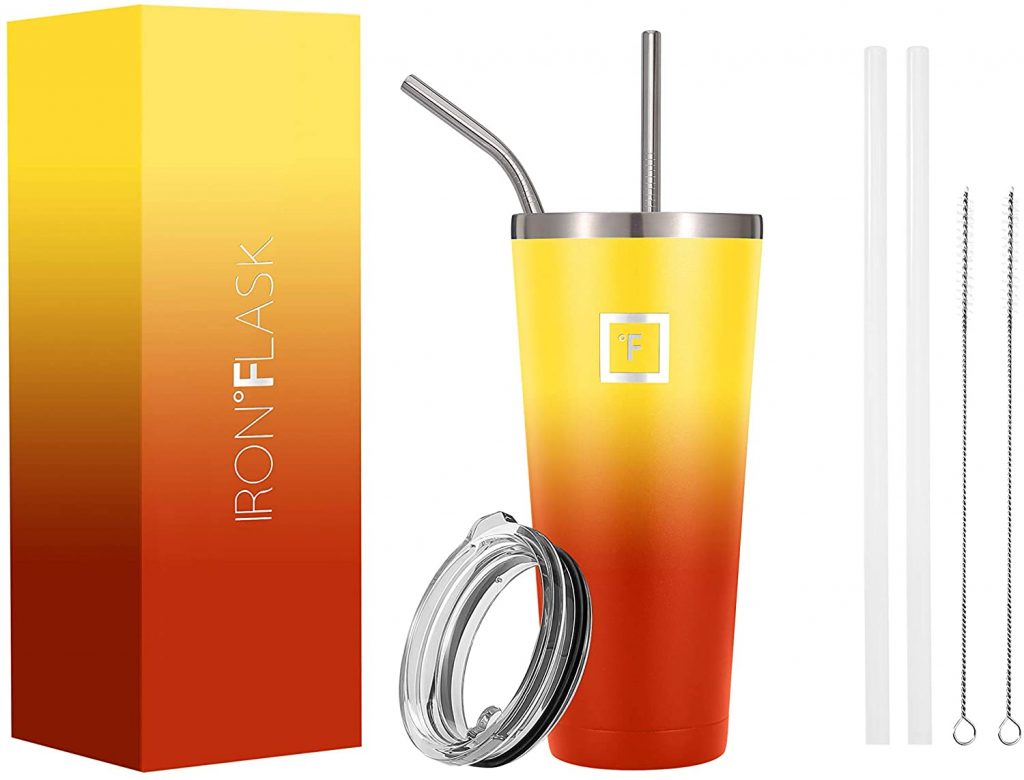 You might be thinking how a tumbler would provide stress relief? I have reasons… the most important being hydration. It's so so important to stay hydrated when stress and anxiety levels are high so your brain can continue to function optimally and your body can flush out the stress related toxins like cortisol. The other reason for me was that this tumbler made me happy, look at these colors don't they remind you of the sunset?! I was turned on to Iron Flask after losing my Hydroflask and I absolutely love their products, my tea stays hot for hours. I also have the 32oz water bottle in the same color, between the two my hydration is covered.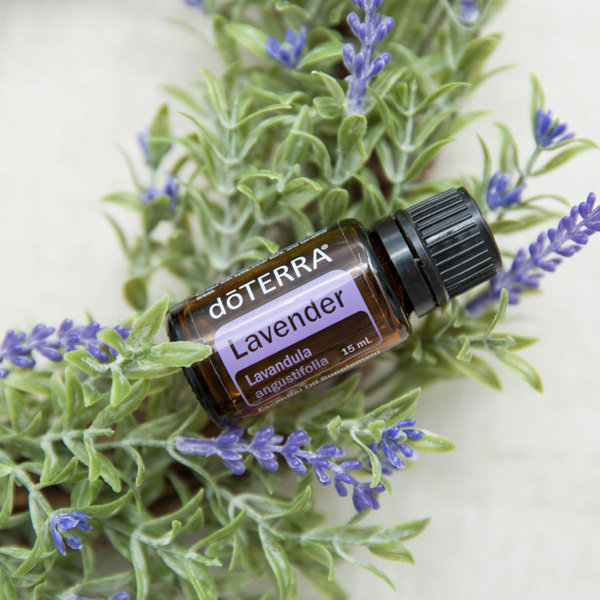 I've had essential oils in my Stress Detox arsenal for years but never have I used them like I do now. I literally have a different oil for different segments of my day. Lavender oil is most used in my collection. It's great for soothing the mind, calms racing thoughts, releases blocked emotions and invokes a sense of love and safety. With all those healing benefits its no wonder I wake up and go to sleep with this oil by my side. I recommend the Arvidsson 100ml oil diffuser with your oils, its effective and aesthetically appealing, i.e. really pretty.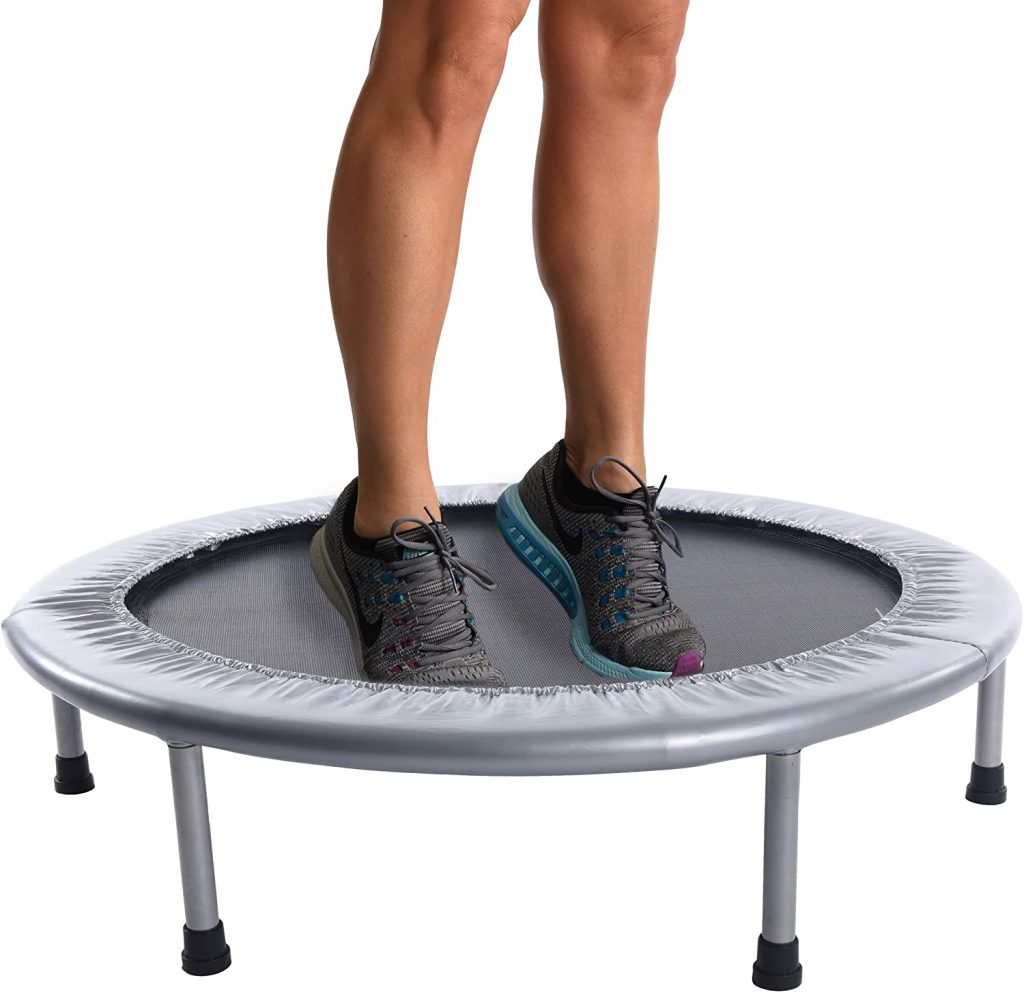 I saved the best for last (well, kinda). Not only can I be a kid again jumping on this trampoline, it provides easy workout breaks throughout the day. Most importantly, light jumps on a trampoline help to release blocked emotion, and literally shake off the stress.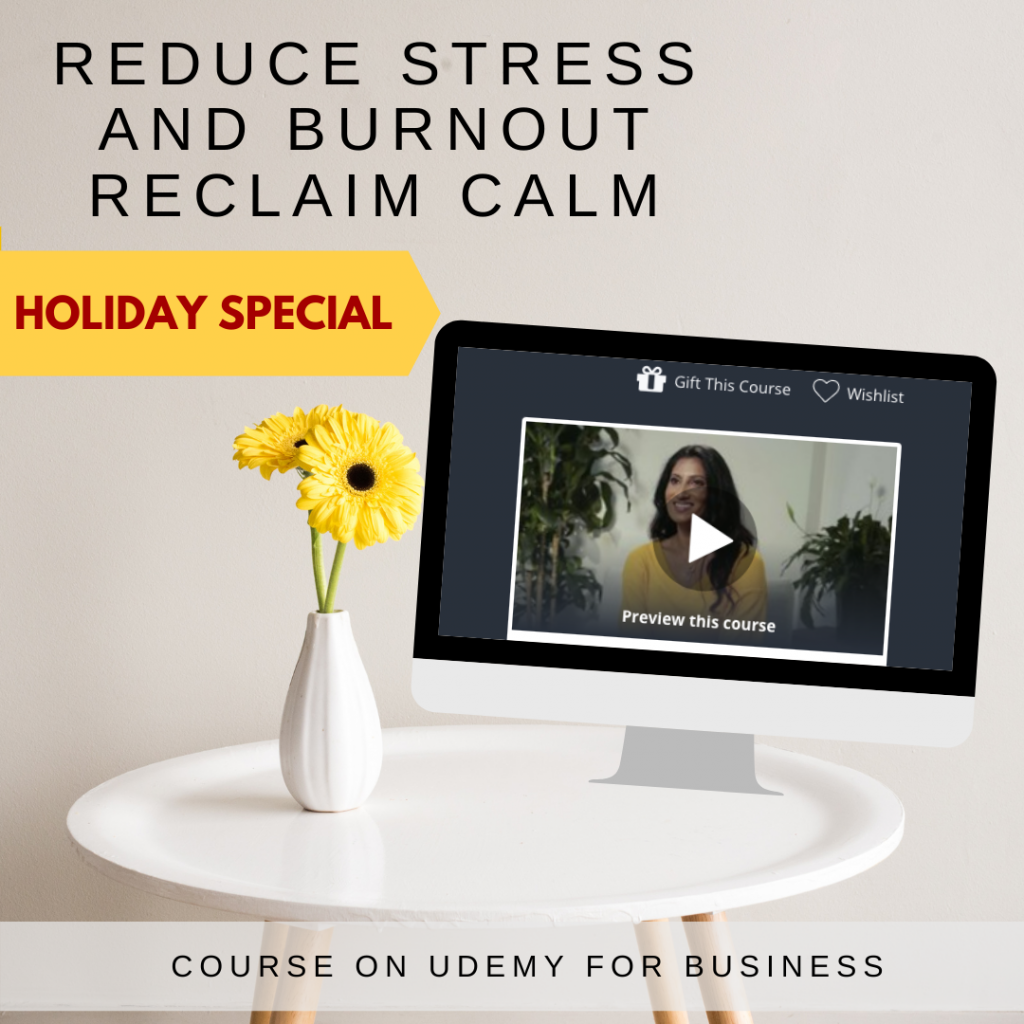 A special bonus add on to the list is The Stress Detox course on Udemy for Business. The TSD curriculum helps you become aware of hidden stressors, provides a simple meditation practice, teaches you how to strategically apply tools in your stress detox arsenal so that they work for you.
The list could go on and on…
Well, there you have it. The best of my stress detox recommendations. The list could go on and on but that would just add more stress to your shopping list. I hope you found something on this list to try out. Whatever you do, take some time to reflect on your emotional wellbeing so you can amplify 2021.
Wishing you a very magical holiday season!