I'm truly blown away by the response and reviews all of you have shared for The Stress Detox course on Udemy for Business. It has become a highly rated course with over 2,500 students worldwide and 4.4 rating.
Thank you 🙏
When Udemy approached me with this collaboration in April 2019, I had no idea how important this content was about to become. Here we are a year later in the middle of a pandemic that has put the entire globe on a fast track train to stress and anxiety. I'm grateful this course and other resources exist to support us.
What I do know is that we will get through this, it won't be easy, but we will come out stronger.

What this course is about
The Udemy course is intentionally designed to be concise and actionable so you can start applying the tools immediately and see results.
In this course I teach you:
How to apply the 3D Framework into you life
Uncover hidden stressors
Do something about to shift your stress
In the process you will take lots of deep breaths, reconnect with your self, and even let out a big laugh… trust me… there's a section on laughter yoga.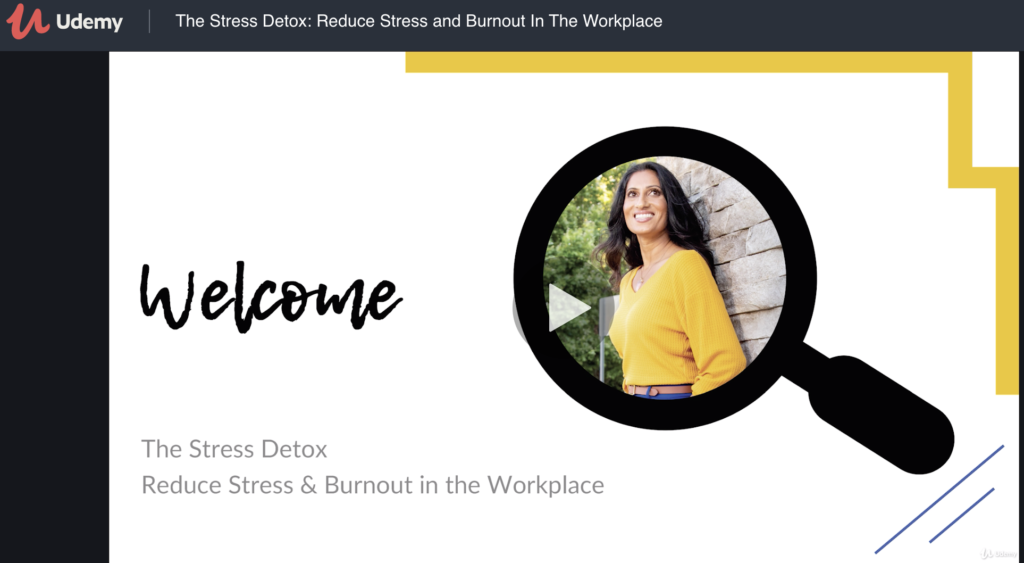 Here's what people are sharing about the course…